Step 1

Click HERE

Step 2

You will be asked to Login to your Bookeo account

Step 3

To set up the integration with this distribution partner:
Go to Marketing > Distribution Channels
Click on Leezair
Click on the Install App button
For security reasons, you will be re-directed to the Bookeo sign in page. Sign in with your Bookeo username and password.
You will have to give few permissions to Leezair: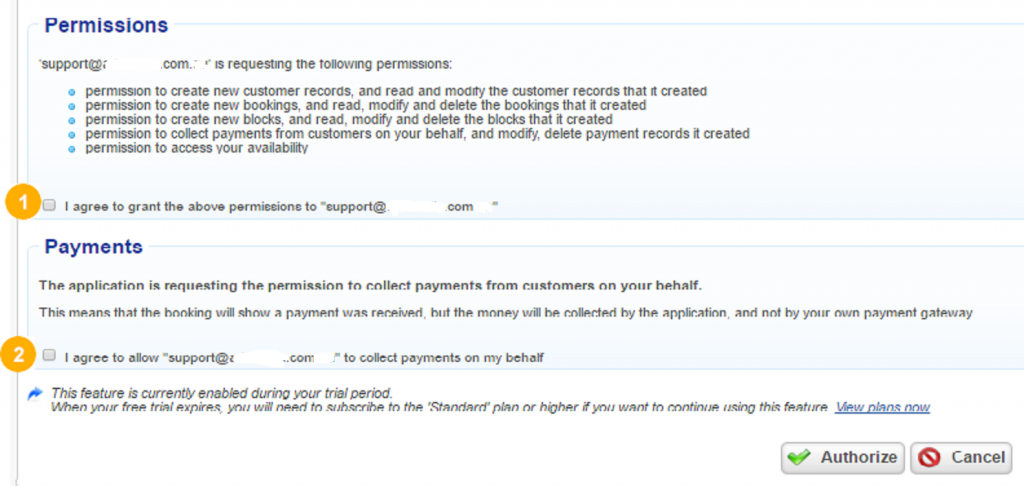 6. Tick the I agree to grant the above permissions to "support@.......com" [1] checkbox and the I agree to allow "support@.......com" to collect payments on my behalf  [2] checkbox


7. Click on the Authorize button

8. A confirmation of the integration request will show, together with your API Key.

And of course register on Leezair Marketplace if you didn't.