As Distributor Partner you get by default a 35% commission rate of our net revenue when you start with our FREE plan. Across our existing bookings, in average it represents $12 for you every time you get a confirmed and paid booking. This can be discussed with our Team and you can access our Plus plan and Pro plan. 
We have 3 main options for our Distributor Partners: 35%, 50% and up to 100% of net revenue (from booking value).

Depending on your volume/traffic, visibility and type we offer 3 plans: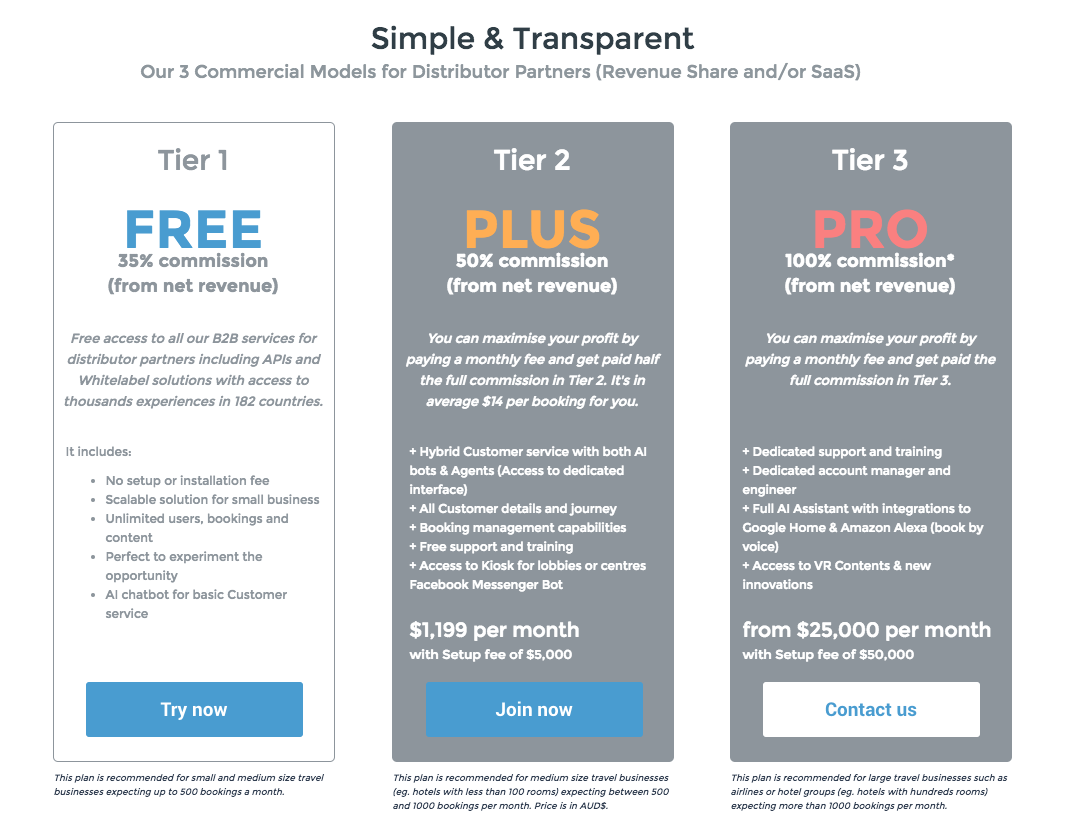 Payments and payouts can be monitored and tracked from your Travel Partner Portal Dashboard and reports. All our payment reconciliations are automated and triggered on a monthly basis. We might also introduce weekly payments if needed by partners later in 2019 (just ask for it if needed, we will prioritise it).  
The payment of a commission is always paid when the booking has been confirmed, paid and the Tour or Activity done so we avoid complex refund process and fees if the experience is cancelled last minute (eg. bad weather, issue, etc.).
*Plus plan and Pro plan have Set up fees.