Your Provider Dashboard is where you manage your Tours & Activities business.
It's divided into different sections/tabs: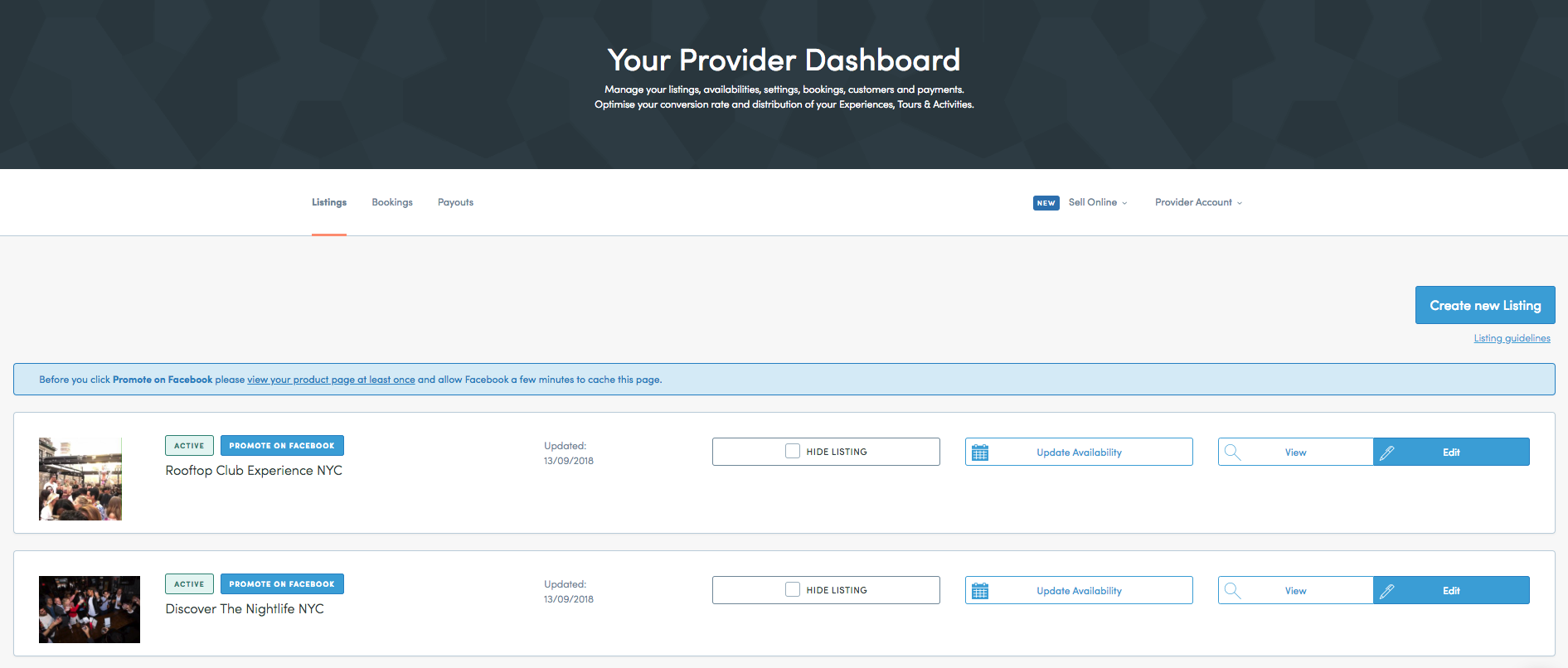 All of these tech services and features are provided at no cost. A flat transaction fee of 5% (including payment fee for credit cards, refunds, insurance and service fee) is applied when you get the online booking directly through your brand. If you create the booking offline it's 0% (+ credit card fee if any) and if the online booking comes from our own branded apps (Leezair Experiences) or from our Travel Partner Network it's a flat 15% (if you are not using a third party reservation system).

If you use a third party Booking System that we've connected then your products and availabilities are mapped to your Dashboard, and your rates are shared and negotiated. (Leezair is connected to 193+ booking management systems as of today)

In this case you only have to set up your account once and you can manage everything from the reservation system you were using.