Here are the steps to guide you through the process to switch over to Leezair's direct payment system:
1.. Log in to Rezdy
2. Click Marketplace from the left-hand menu
3. Click Find Agents
4. Search "Leezair"
5. Click on Leezair in the search results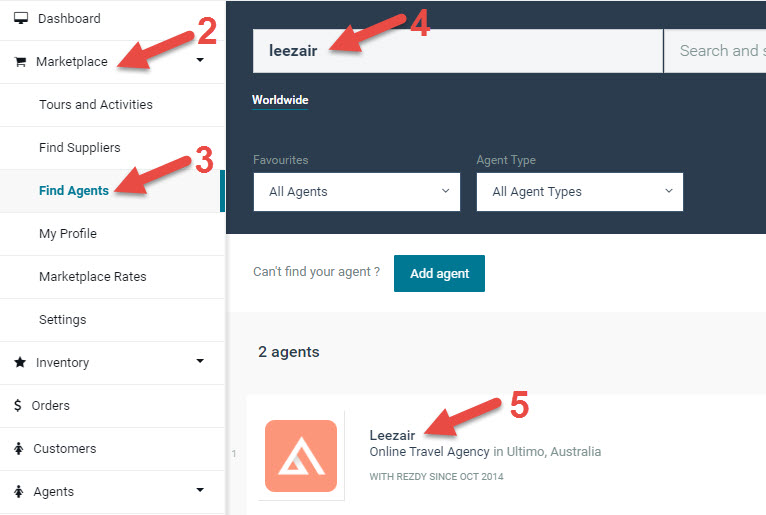 6. Within the Leezair profile page, click Rates
7. Click Send Your Rates

8. Within the New Agent page
9. Select Rate: Select an existing Negotiated Rate or create a new Negotiated Rate via the More Actions menu. Unfortunately, Rezdy forces suppliers to use a Negotiated rate when choose to switch from Rezdy automated payment. 

10. Select the Agent Payment: Choose Full Payment to Agent

11. Check Allows an Agent to edit Orders they have made

12. Click Add Agent
Once you have completed these steps, and registered with us, all subsequent payments for bookings made through us will be processed through the Leezair payment system.